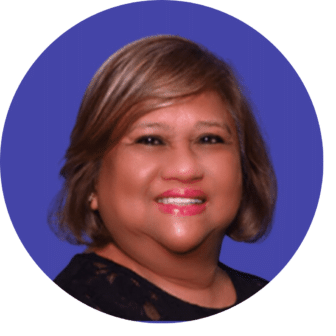 Cynthia Ronquillo serves as Board Member Schmerelson's Administrative Assistant.
For Board Disrict 3, this includes directing most Beaudry Office operations as well as the very formidable task of managing the Board Member's busy calendar. Most importantly, Cynthia manages the Board Member's constituent calls and communications to make sure that, whoever contacts our office for assistance, receives the help and information they need and always gets prompt and patient customer service.
Cynthia has been an engaged LAUSD employee for 21 years. She started as a Secretary with the Division of Special Education and continued to climb the administrative ladder to become the Administrative Assistant with the Office of Environmental Health and Safety. Cynthia has worked with Board Member Schmerelson since his election in 2015.
Cynthia is originally from the Philippines where she earned a BS degree in Hotel and Restaurant Administration.
Email: cynthia.ronquillo@lausd.net
Phone: 213/241-8333