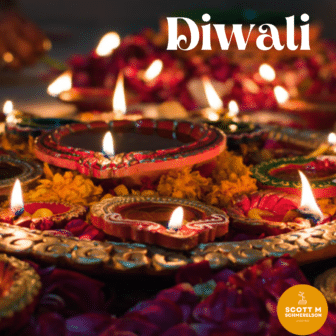 The LAUSD Board will be voting on a resolution to Commemorate Diwali and Celebrate South Asian Heritage on Tuesday 11/14/23. Diwali is a holiday that is celebrated by over 1 billion people around the world.  California and the County of Los Angeles have come to be recognized as having the largest Indian and South Asian population in the United States.
The resolution:
recognizes the importance of the South Asian Community, including Indian Americans, to Los Angeles and California as leaders for their contributions to their communities and various sectors such as, but not limited to, academics, health, science, and sports;

 encourages the Superintendent to  support and uplift the Indian American Community and others of South Asian heritage in our schools, workplaces, and communities, and 

asks the Superintendent and his staff to update reference guides to better inform students, teachers, and staff about this culturally rich holiday that is celebrated in India, Nepal, Sri Lanka, Malaysia, and other nations.  You can see the text of the resolution here.
To all our LAUSD families that observe, we say "Happy Diwali, and may this day serve as a holiday of togetherness for you with your families and friends."
You can learn more about Diwali here.