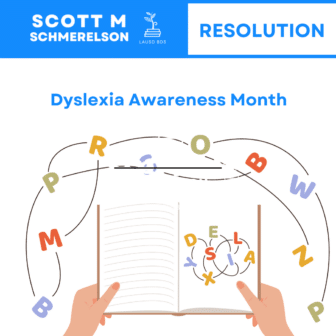 At the Board meeting on 10/17/23 the Board the resolution to recognize October as Dyslexia Awareness Month in the LAUSD which will ensure
the Superintendent will utilize resources from the Division of Instruction to conduct community outreach regarding the State's mandate to screen for reading difficulties including dyslexia; and
the Parent Center will dedicate the month of October to educate parents by dispelling the myths of dyslexia and ensuring that students receive the services and support they need to learn to read.
You can read the full text of the resolution here and read the Press Release here. You can watch the Board action on this item here.