10/12 Board meeting
We approved  major modernization at Canoga Park High School, which includes an overview of the key conditions at each project site, and the schedule and budget for the activities.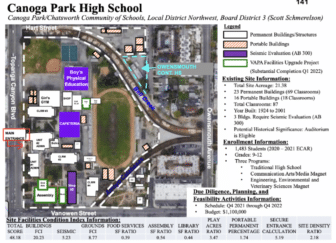 The Board approved an expenditure plan to implement prevention and mitigation strategies in school opening and operations, to address the academic impact of lost instructional time, carry out other allowable activities and identify and meet student needs resulting from the COVID-19 pandemic. Submitting this plan to the LA County Office of Education is a condition for the District to receive approximately $2,573,562,695 in funding.
10/26 Board meeting
During the Board President's Reports, I recognized Balboa Gifted/High Ability Magnet for receiving the National Blue Ribbon Recognition.  You can watch the video by clicking here.