As Board Vice President, I chair the Committee of the Whole again this year.  You can watch the video in English here and in Spanish here.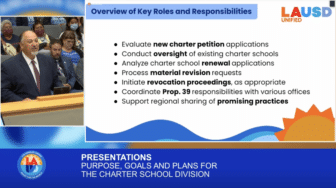 At this first meeting, we had a presentation by the Charter School Division about their purpose, goals and plan. You can find their presentation here starting at page 4, and watch this part of the meeting in English here and in Spanish here.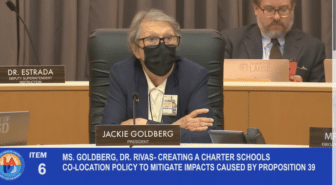 We also  discussed the resolution entitled "Creating a Charter Schools Co-Location Policy to Mitigate Impacts Caused by Proposition 39" in anticipation of its presentation before the Board for a vote.  I wanted to make sure that the Board had a space to listen to speakers and to the varying opinions on this matter in this Committee.  I support this resolution, and I think it's important for anyone interested in the matter to watch/listen to the discussion. You can see the presentation shared by District staff as well as the text of the resolution here. You can watch the video for this item here in English and in Spanish here.