————————————————————————————————————————–
We are so proud that LAUSD was featured in this Yahoo News article that pointed out that: 'the district's ahead-of-the-curve efforts continued this week with the announcement that all students and staff would be required to upgrade from cloth masks to surgical ones (or better) in order to further stem in-school transmission — and that because of this extra protection, anyone exposed to the virus on campus no longer has to automatically quarantine at home.  You can look at your school's safety report card here.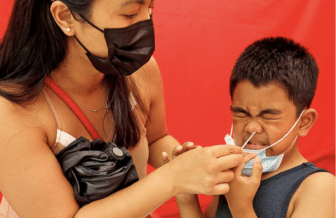 This article spells out that the testing requirement is in addition to the order that mandates vaccinations for all teachers and other staff and that the weekly testing is stricter than California rules which order all school staff to be vaccinated or submit to weekly coronavirus testing.
We are proud of our progress, but we recognize that it's been hard to communicate the many changes that have taken place, so I wanted to help you find the information easily.